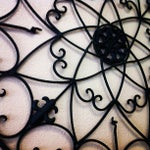 Fairlane Cleaners
Open today, 7:00am - 8:00pm
Cleaning Services‏
Dry Cleaning, the Process Itself

Dry cleaning uses fluids to remove soils and stains from fabrics. Among the advantages of dry cleaning is its ability to dissolve grease and oils in a way that water cannot. Natural fibers such as wools and silks dryclean beautifully, but can shrink, distort, and lose color when washed in water. Synthetic fibers like polyester also respond well to drycleaning, whereas they can retain oily stains after washing. Drycleaning helps to return garments to a "like-new" condition using precautions to prevent shrinkage, loss of color, and change of texture or finish.

Inspection

Before we return a garment to you, we conduct an inspection to make sure your order has met our own and your expectations. If we spot a problem, the garment gets sent back to receive further attention. Safeguards like this help ensure that your clothes will look their best when you come to pick them up.

Knowledge of Fabrics and Fashions

You may know what rayon, silk, and cotton are, but what about angora, faille or seersucker there are numerous fabrics and fibers that dry cleaners must know about in order to care best for the clothes they receive. Each fabric can respond positively or negatively depending on the treatment administered.

Laundry

We also have commercial laundry departments where we process shirts, cotton pants, and other items. With the convenience and superior level of pressing that comes with commercial laundry, it won't just be your dryclean-only clothes that look like new. Your business casual and casual attire will look their best, too.

Moths, Safeguards From

Clean clothes are the first step to preventing moth and other insect damage. Insects can damage clothes either directly or indirectly. Direct damage is caused by a group of insects feeding directly on a fabric. Indirect damage is caused when insects feed on spilled food or perspiration on the fabric. Moths attack the garment directly, especially wool and wool blends. Some cleaners provide mothproofing as a service. Mothproofing is a chemical treatment given to fabrics that provides protection from insects without leaving the objectionable odors that mothballs do.

Neckties

Ties are often made of delicate fabrics such as silk and require special care. Whether you've spilled gravy on your favorite tie or are just looking to spruce it up, a high-quality dry cleaner is best equipped to clean it.
View the full menu, including services for tailoring and altering services, section 5, section 6 and more.
Reviews
View all reviews on Yelp
Open today, 7:00am - 8:00pm
Do you work here? Update this business and complete it's profile.
EDIT BUSINESS INFO
Hours

Edit

Edit hours
10:00am - 4:00pm

Sunday

7:00am - 8:00pm

Monday

7:00am - 8:00pm

Tuesday

7:00am - 8:00pm

Wednesday

7:00am - 8:00pm

Thursday

7:00am - 8:00pm

Friday

9:00am - 5:00pm

Saturday