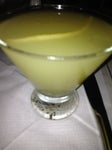 Luna Piena
Open today, 11:00am - 11:30pm
vegetali
patate-arrosto-roasted-potato

broccoli-di-rape-spinaci-or-asparagi-saltati

vegetables sauteed in virgin olive oil and garlic, unless requested otherwise.
antipasti
fritto-misto

fried shrimp, calamari, zucchini and mushroom

carpaccio-di-manzo

thinly sliced beef over cherry tomatoes, avocado, hearts of palm with shaved parmesan cheese

bufala-con-pomodori-e-basilico

buffalo mozzarella with cherry tomatoes and basil

rollatini-di-melanzane

eggplant rolls stuffed with goat cheese and tomato sauce served with mesculin salad
View the full menu, including services for secondi, insalate and paste.
Reviews
View all reviews on Yelp
Open today, 11:00am - 11:30pm
Do you work here? Update this business and complete it's profile.
EDIT BUSINESS INFO
Hours

Edit

Edit hours
11:00am - 11:30pm

Sunday

11:00am - 11:30pm

Monday

11:00am - 11:30pm

Tuesday

11:00am - 11:30pm

Wednesday

11:00am - 11:30pm

Thursday

11:00am - 11:30pm

Friday

11:00am - 11:30pm

Saturday