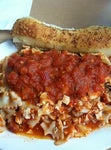 Our Italian Kitchen​
Pizza

Whether it is traditional New York style thin crust, thick sicilian crust, or our stuffed double decker topped w/ a dozen ingredients, or simply served w/ tomato & cheese, everyone appreciates great pizza!

Calzone

Oven baked & made from our pizza dough. Stuffed w/ fresh vegetables, high quality meats & mozzarella cheese, served w/ our authentic sauces.

Pasta

No authentic Italian meal is complete without a pasta dish, & pietro's are made w/ the quality ingredients that "papa" insists upon: 100% imported semolina pasta, fresh seasoned sauces & whole milk cheese.

Entrees

Our​ guests are delighted to find the wide variety of entrees that pietro's offers. Italian sausage, marinated chicken breast & vegetables served w/ fresh pasta.

Salads

Fresh, crisp mediterranean salads compliment our delicious meals. from our grilled chicken caesar salad to our fresh tomato & mozzarella w/ basil all served w/ our homemade garlic bread.

Desserts

Finish your meal off by trying one of our tempting & delicious desserts. pietro's pastry chefs stay busy baking tiramisu, cheesecakes & cannolis.
View the full menu, including services for pastries & desserts​, cheesecakes​, illy café​ and more.
Do you work here? Update this business and complete it's profile.
EDIT BUSINESS INFO