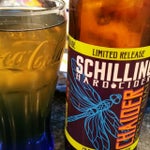 Rollingwood Racquet Club
Open today, 5:30am - 10:00pm
Section 1
Masters Swim

Master's Swim is a one-hour session that focuses on fundamentals, technique, & stamina-building. Whether you were born a water-baby, prefer a low-impact workout or are a triathlete who needs a boost for the swim portion of the race, this class is for you!

Swim Clinic

The Clinic is designed for swimmers who participate on a summer recreational team & want to continue learning & improving throughout the fall season. This program will emphasize proper stroke development using drills, games, & other teaching techniques. It is not intended to be a conditioning program, but because of the amount of swimming involved & the technical nature of the workouts, the clinic is only open to kids who have already been on a swim team.

Swim Lessons

Our primary goal is to provide quality instruction & a positive learning environment as your child learns to swim or improves swimming skills. Learning to swim is a very memorable experience. We want it to be a fun & exciting experience for you & your child.

Swim Team

"The Rockets' primary philosophy is to promote competitive swimming in a fun & supportive environment. Our philosophy is kids come first! By encouraging our swimmers & families to focus on improving skills & physical fitness, rather than winning, we hope to create an enjoyable experience for all. At the same time, we set high standards & try to teach the swimmers that discipline & hard work can help them attain their goals. These are lessons they can apply not only to swimming, but to other areas of their lives as well, such as academics, athletics, & life in general. Finally, we want our swimmers to become good citizens, teaching them to value cooperation, good sportsmanship, & respect for their coaches, officials, teammates & the swimmers from other teams. It is our goal that swimmers will cherish their memories as Rollingwood Rockets- the fun they had at practices & meets, the special friendships made, & the excitement of competition & being a part of a team."
Arthritis/Gentle Fitness​
Arthritis/Gentle Fitness

Arthritis is the #1 mobility issue people face. We believe that no one should have to give up on being physically fit because they have arthritis. We are committed to helping anyone, & everyone, feel their very best. These classes are not only for those w/ arthritis, but for anyone wanting a very gentle approach to body movement. These classes are an especially great way to re-approach exercise post-injury or surgery.
Pilates​
Pilates

We offer pilates in both group fitness Mat format & using the Pilates Reformer machine in our private ustairs Pilates studio. And now, we are the only area club offering an Open Gym Pilates Program! This is a self-directed program concept that allows you more flexibility in when you can practice & what you perform. Contact Mitch for details!
View the full menu, including services for group exercise​.
Reviews
View all reviews on Yelp
Open today, 5:30am - 10:00pm
Do you work here? Update this business and complete it's profile.
EDIT BUSINESS INFO
Hours

Edit

Edit hours
7:00am - 9:00pm

Sunday

5:30am - 10:00pm

Monday

5:30am - 10:00pm

Tuesday

5:30am - 10:00pm

Wednesday

5:30am - 10:00pm

Thursday

5:30am - 10:00pm

Friday

7:00am - 9:00pm

Saturday