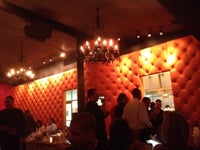 Sazón
Open today, 11:30am - 12:00am
clasicos-classics
ropa-vieja

shredded beef stew with black bean rice and sweet plantains

mary-tierra

churrascoabd shrimp scampi with fried green plantains and chimichurry

pemil

roast pork with pigeon pea rice and sweet plantains

mofongo-al-pilon

mashed green plaintain with porkskin served with ropa vieja, shrimp or crispy chicken.

corned-beef-guisado

stewed corned beef with rice and sweet planttains.
paempezar
caprese-boriquena

white farmer's cheese, avocado & tomato with cilantro mojito
View the full menu, including services for arrocesypaellas-rice-and-paellas, soup--asopao and ensaladas-salads.
Reviews
View all reviews on Yelp
Open today, 11:30am - 12:00am
Do you work here? Update this business and complete it's profile.
EDIT BUSINESS INFO
Hours

Edit

Edit hours
11:00am - 10:00pm

Sunday

11:30am - 10:00pm

Monday

11:30am - 10:00pm

Tuesday

11:30am - 11:00pm

Wednesday

11:30am - 12:00am

Thursday

11:30am - 1:00am

Friday

4:00pm - 1:00am

Saturday