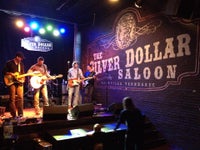 Open today, 12:00pm - 2:30am
Canadian Whiskey​
crown Roya1

80 proof. Creased by seagram's in 1939 to mark the state visit of King George VI to canada. which is where, the crown shaped bortle and the purple velvet bag came from. Crown is blend of 50 different whiskies to created a light soft and delicate flavor profile. vanilla, fruit, and oak on the palate.

crown Roya Black

90 proof- Features a similar blend to Crown Royal but is matured charred bourbon barrels which produces a darker more robust and full flavored whiskey Has a nose of vanilla and fruits and the bourbon barrels bring out sweet maple noses on the palate. Has a creamy finish.

crown royal Cask No.

16-80 proof- Blended from over 50 whiskey that are aged for at least 12 years and finished in oak cognac barrels. The cognac casks are marked with the signature 16 to indicate their place of origin in limousin. a region an France. Fruit. rye and cereal on the nose. with a smooth bandy finish.

crown royal XR

80 proof- Derived from the last remaining batch whiskey created in the original waterloo distillery that was mothballed In 1992 and then burned down In 1993. only a limited number of barrels were saved making this a rare whiskey. uots of sweetness with some applesmells. Has some apple syrup and a dry, oaky finish.

Seagramn's 7

80 proof Produced In the us by Caribbean based An gostura (think Angossura bittersl In Lawrenceburg, KY Has some spicy rye on the initial flavor, but fades very quickly and finishes smooth and clean. Easy drinking spirit.

seagras's VQ

80 proof- The vo name means very old and this was once the best selling canadian Whiskey In the world. It was also a favorite of rhe creator of Crown RoyaL sam Bronfman. Butter and spice comes out of the firsr few sniffs. Very light mouthfeel with yome spice.
View the full menu, including services for irish whiskey​, scotch whiskey​, moonshin​ and more.
Open today, 12:00pm - 2:30am
Do you work here? Update this business and complete it's profile.
EDIT BUSINESS INFO
Hours

Edit

Edit hours
12:00pm - 2:30am

Sunday

12:00pm - 2:30am

Monday

12:00pm - 2:30am

Tuesday

12:00pm - 2:30am

Wednesday

12:00pm - 2:30am

Thursday

12:00pm - 2:30am

Friday

12:00pm - 2:30am

Saturday