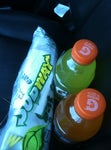 All Sandwiches​
B.L.T.

The sub that proves great things come in threes. In this case, those three things happen to be crisp bacon, lettuce and juicy tomato. While there is no scientific way of proving it, this B.L.T might be the most perfect sub in existence.

Black Forest Ham

Simply delicious. This flavorful sandwich is packed with lean Black Forest ham and served on your favorite freshly baked bread, like 9 grain wheat or Italian. All this mouthwatering greatness for less than 6g of fat. Can not beat that

Buffalo Chicken

Good things are hard to come by. That's why we've brought the Buffalo Chicken back for good! All that cool, creamy ranch, poured over tender glazed buffalo chicken. Get it as a delicious Footlong sub!

Chicken and Bacon Ranch Melt

Saddle up and try the fresh toasted subway chicken and bacon ranch sandwich. Stuffed with melted monterey cheddar cheese, tender all-white meat chicken, crispy bacon, lettuce, tomato, onions and green peppers.

Cold Cut Combo

Can't decide what kind of meat you want? Get them all. The cold cut combo is stacked with turkey-based meats - ham, salami and bologna. It's topped with crisp vegetables and served on freshly baked bread. This combo has a little bit of everything.

Italian B.M.T.

An Italian masterpiece with Genoa salami, spicy pepperoni, and black forest ham. Add your favorite veggies on your choice of freshly baked bread and get ready to enjoy.
View the full menu, including services for $5 footlongs​, fresh fit choices​, featured products​ and more.
Do you work here? Update this business and complete it's profile.
EDIT BUSINESS INFO
Hours

Edit

Edit hours
Open all day

Sunday

Open all day

Monday

Open all day

Tuesday

Open all day

Wednesday

Open all day

Thursday

Open all day

Friday

Open all day

Saturday