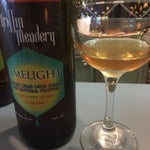 Wimberley Valley Wines
wimberleyvalleywinery.com
Texas Country Cellars​
Sangria

Medium bodied w/ spiced aroma & flavor

Sweet Blush

Light​ bodied w/ hints of raspberry & lime flavors.

Sweet Red

Medium-bodied​ w/ flavors of honey & cherry.

Sweet White

Light Bodied w/ hints of pineapple & a clean citrus finish.
Limited Bottling​
2012 Moscato

Playful hints of sweet ginger dance among invigorating notes of tropical fruit in this 2012 Moscato. A bright, citrus-fruit aroma delivers a punch of fruit flavor that finishes in the cool sweetness our most popular new varietal.

Cellar Select Red

Medium-bodied​ w/ flavors of plum & cranberry w/ a vanilla finish.
View the full menu, including services for fruit wines feed​.
Reviews
View all reviews on Yelp
wimberleyvalleywinery.com
Do you work here? Update this business and complete it's profile.
EDIT BUSINESS INFO