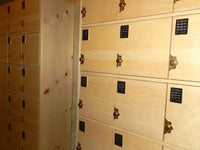 Yoga Shanti
Open today, 7:00am - 9:30pm
Yoga Class
BeginnerS Club

This offering is for anyone new to yoga or Yoga Shanti. It will establish a foundation of basic postures, alignment points, and yoga philosophy that will enhance your daily life and prepare you for open classes in no time.For More Details & Registration.

Ashtanga

This class is suitable for beginners through advanced students. We will work through half of the primary series of Ashtanga leaving time to explore and surrender within each pose. Start your day out right with a balance of sweat and submission that will leave you feeling awake, resurrected and ready for anything.

Shanti Sweat

This is not just any get your sweat on this is Shanti Sweat. This is a way to get an intelligently sequenced flow class that is a vigorous workout. We know some of you want to feel wrung out in every way, so with these classes we have created safe but challenging routines, Rock and Roll Yoga at its best. Come join us to sweat your intentions and feel light and free. All one hour classes will include approximately 45 minutes of Shanti Flow, followed by ~15 minutes of delicious restorative poses. On Monday nights, Colleen and Rodneys class includes an additional 15 minutes of pranayama at the end of class.

Level 1

Level 1 classes focus on standing poses, and moving with the breath. However, here students are gently introduced to sun salutations, inversions, movement techniques, and transitions that they will encounter in Shanti Open and Shanti Flow classes.

Shanti Open

This class is for anyone with a foundational knowledge of yoga. The majority of class will be well-suited for students of all levels. The classes will typically build towards peak poses or anatomical ideas, which may at first glance appear out of ones comfort range, but students will be well-prepared for these deeper postures and are always encouraged to modify and explore postures in a way that is centering and propped with integrity.

Shanti Flow

In these classes you can expect a lot of standing postures, core work and vinyasas, as theyve been nicknamed in the Ashtanga tradition. This class is designed for students who feel the urge to move seamlessly from one posture to the next with the grace of a dancer and the mindfulness of a yogi.
View the full menu of services.
Reviews
View all reviews on Yelp
Open today, 7:00am - 9:30pm
Do you work here? Update this business and complete it's profile.
EDIT BUSINESS INFO
Hours

Edit

Edit hours
8:00am - 7:00pm

Sunday

7:00am - 9:30pm

Monday

7:00am - 9:30pm

Tuesday

7:00am - 9:30pm

Wednesday

7:00am - 9:30pm

Thursday

7:00am - 9:30pm

Friday

8:00am - 7:00pm

Saturday