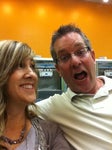 Services
Frozen Yogurt

Our frozen yogurt is made w/ the highest quality ingredients that are specially blended for a smooth & creamy taste, It's delicious, healthy & low in calories. Loaded w/ one of the highest counts of beneficial live & active natural yogurt cultures, our frozen yogurt is good for your health & good for your body.

Smoothies

A perfect cool blend of healthy goodness! Our smooth es are naturally sweetened w/ real fruit, juice & non-fat frozen yogurt.with a variety of delicious flavors, your taste buds will definitely enjoy every sip. Our fruits include strawberries, raspberries, blueberries, blackberries, mangoes & pineapples.

Boba Drinks

Boba, aka black pearls or tapioca balls, is derived from the starch of the cassava root. when cooked perfectly, the Boba becomes a sweet chewy ball w/ a gummi-bear like texture about 1/4 of an inch in diameter.The Boba is then mixed into our huge assortment of cool tasty flavored drinks. You can choose anywhere from teas to real fruit smoothies, iced or even blended created to your liking.
Do you work here? Update this business and complete it's profile.
EDIT BUSINESS INFO